SELF-CARE MARKETPLACE | 100% BLACK-OWNED 🤎
What makes us different? Fast order processing, curated products, and affordable prices. A reliable supplier for your Self-care essentials. We strive to carry only the best products...and the best part is, we are open 24/7.
Go 'head. Get your Self-care on...🤎
curated-/adjective | selected, organized, and presented using professional or expert knowledge....
WHO RUNS THIS?🤎
Ever since Grace was a little girl, her passion for skincare, bodycare and wellness, influenced her to test and create products. Fast forward to 2019, she established the Grace of Melanin Marketplace in the culture rich neighborhood of Harlem, New York. Her joy is creating and supplying curated Self-care essentials, for her beloved customers.
Indulge with Grace of Melanin.🤎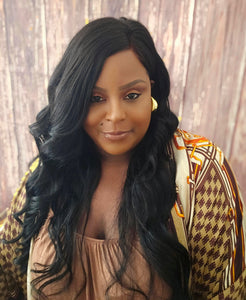 #THEGRACESHAVESPOKEN🤎
The natural products are beautifying my skin inside and out. I purchased a variety of soaps and beauty tools. I love them all however, two of my absolute favorite products are the Irish Sea moss tablets and the papaya soap (which naturally evened out my skin tone). Also, customer service is on point with fast shipping stateside and abroad.

Christina P.
I love everything I received and it shipped quickly. Highly recommend!

Tara M.
I love this young lady's online market place and it's my go to site to purchase various hair care products, soaps and fragrances and much more. Her delivery is super fast, packaging is to perfection. One of my very favs on her site is her very own handmade body enrichment balm. Another fav is the turmeric cucumber soap she sells (It's really good for KP skin). It's a classy well crafted site.

Tearha H.