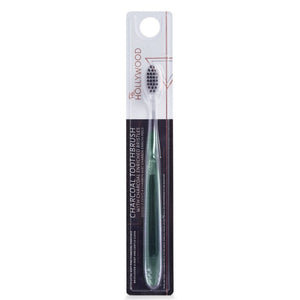 This top quality Charcoal toothbrush is a bonus to any collection.  With extra soft fine charcoal enriched bristles for a deep and gentle clean. 
This toothbrush has soft bristles that have been infused with charcoal. The charcoal makes the brush naturally anti-bacterial.
The charcoal's deodorization properties helps to naturally clean your mouth, and remove dental plaque, while also preventing any bacterial build up between brushings.