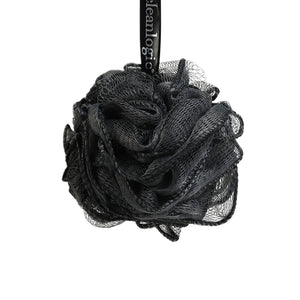 Clean logic Purifying Charcoal Mesh Bath Sponge
The Cleanlogic Purifying Charcoal Mesh Bath Pouf is infused with charcoal to enhance the cleansing process by drawing out impurities and gently exfoliating your skin to deliver a smoother, softer, and glowing complexion.
Directions:
Wet and liberally apply favorite soap or body wash. Massage sponge over body and face clean and exfoliate. Rinse and air dry. Replace after 30 days.