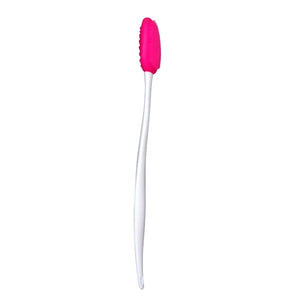 Rejuvenate your lips with this Lip Scrubber! This scrubber has a two-sided hot pink silicone tip: one side to exfoliate and the other to stimulate. Removes dead skin, can help to renew lip texture and fade discoloration. Use gently with a lip scrub or as-is.
Material: Polypropylene, Silicone
Material Breakdown: silicone 30%, PP 70%
Length: 5.625 in.
Width: 0.75 in.
Height: 0.325 in.